William Hart was born on March 31st, 1823 in the picturesque location of Paisley, Scotland. The Hart family moved to the United States in 1831 and settled in Albany, New York.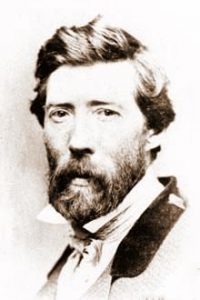 His journey as an artist began there. Messrs, Eaton & Gilbert, who were the then famous coach-makers of New York, trained Hart in decorating the panels of coaches.
Formative Years
He covered the coaches with landscapes. Hart was 17 when he started contemplating making art his profession.
William Hart as a Struggling Artist
Hart started his career by painting window shades and doing portraits. He established a studio in Troy and started doing portraiture there. But the income he got from it was too meager and so he started painting landscapes which he sold at a reasonable price.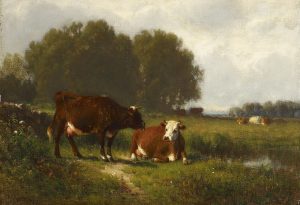 Hart decided to try his luck in other states and went on a tour of mid-Western States. He was partial towards Michigan and moved there in 1842. Hart spent 3 years in Michigan doing portraiture but made no money out of it. He returned home to Albany in 1845.
William Hart –  A Diligent Worker
Upon his return to home, Hart decided to give up portraiture and concentrated on creating landscape painting. But his health failed him and he became terribly ill. Despite his health conditions, he worked diligently and developed his skills.
As a blessing for his hard work, he got the chance to go back to his native land, Scotland, with the help of his patron, Dr. Ormsby of Albany.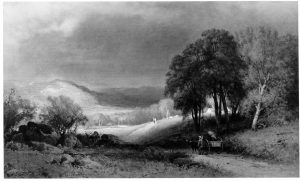 His visit extended to 3 years, where he captured the picturesque locations of Scotland in his paintings. On his return to America, he moved to New York and established a studio and called himself as a landscape painter.
What was Painting Technique of William Hart?
Hart was always appreciated by his contemporaries for beautifully depicting soft lights and shadows in his paintings. He was a pro in showing angled sunlight and foreground shadow.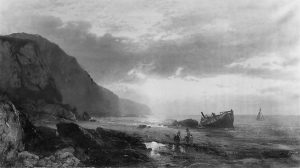 His self-taught style of painting was similar to that of the Hudson River School's technique. This eventually led to Hart becoming a celebrated artist of Hudson River School.
What Accolades and Awards did William Hart win?
Hart's first work was displayed in the National Academy of Design in the year 1848. He became a member of the same in 1858. Hart exhibited his painting in the National Academy regularly.
He also had exhibited his paintings at the Brooklyn Art Association, American Watercolor Society and other major art exhibitions in the country.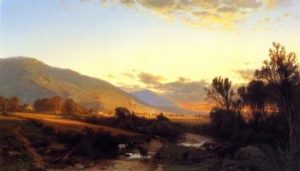 Hart was the president of the American Watercolor Society for 3 years. Being the first president of the Brooklyn Academy of Design was another brownie point for him.
Hart's famous lecture, 'The Field and Easel', was widely appreciated and accepted by art critics around the world.
William Hart view from the Critics
Earl Shinn reviewed Hart's use of colors as – "He loves to struggle with one of the most difficult feats of landscape-painting, the dazzling tints of our forests in autumn.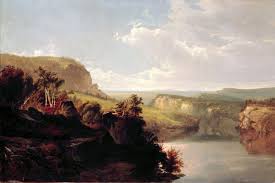 His pictures of those mounds of leafy bloom which the Adirondacks yield in November is veritable bouquets of florid color."
G.W.Sheldon wrote about Hart's landscapes as follows: "may be found in almost all the auction-rooms where pictures are sold, and in almost all the principal private collections in the Atlantic cities."
What are the famous works of William Hart?
Some of the famed works of Hart are as follows:
Seashore Mornings (1866) displayed at the Metropolitan Museum of Art, New York
After the Storms (1860s) found at the Museum of Fine Arts, Boston
The Last Gleam (1865) displayed at the High Museum of Art, Atlanta, Georgia
A Quiet Nook (1885) found in the Smithsonian American Art Museum, Washington D.C.
Life After Death
The artist William Hart died on June 19, 1894, at Mt. Vernon, New York. The Albany Institute of History and Art has unearthed around 400 sketches, watercolors and sketchbooks from Hart's studio after his death.
The museum has planned to exhibit these works and has also associated other, previously unsigned works to Hart based on the techniques used.
More Info On- Mary Shelley, George Meredith, Frederick Richard Pickersgill, Lord Byron, William Lamb