John Haslem: One of the fine arts is painting, for it lets man express himself. It requires attention to detail in order to show elegance and beauty.
Victorian era was gifted with artists from various walks of life. John Haslem was one of them who gained expertise at miniature enamel painting.
What Type is Victorian Art?
Queen Victoria ruled England for about 64 years (1837-1901). The art of this period came to be known as Victorian art. Something that started with elegant lifelike scenes in early years went on to depict mythology and deities in larger number with imagination having an upper hand.
Later Victorian art appears to be more vibrant and dynamic. It is during this period that enamel painting gained prominence. Enamel painting is that which dries to hard, usually glossy finish. It is very similar to China art considering its luster and finesse.
John Haslem's Training as a Painter
Born in 1808 at Carrington (Greater Manchester) John Haslem was one of the finest enamel artists of the time. He would go to Derby China Factory with his uncle. John Haslem eventually took to figure painting. He trained under local ceramic artist George Hancock.
Haslem also tried his hands at figure-painting and soon gained expertise. He further studied under Edmond Thomas Parris on initiation by Duke of Sussex.
John Haslem Work and Recognitions
John Haslem presented his works at exhibitions of Royal Academy from 1836-1865. He copied many pictures from miniature on enamel. He painted the head of Lord of Byron for the Duke of Sussex as a gift to King of Greece. In 1842, John Haslem prepared an enamel on China.
Society for Arts granted him a medal for the same. John Haslem was invited to paint miniature enamels of royalty, nobility, ancestors etc. This started after one of his masterpieces- miniature painting of Queen Victoria on enamel.
Derby Museum and Art Gallery
Derby Museum and Art Gallery may provide some of his works and letters even today. Haslem has given his Prentice plate to Derby museum. He had bought this plate when in London.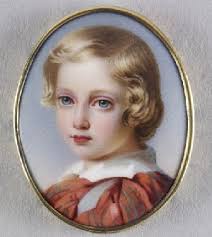 This plate was prestigious for it was a demonstration of William Billingsley's work when he worked there. Apprentices at porcelain in Derby used this plate.
Exhibitions were conducted at South Kensington in 1862,1865. Haslem was expected to recreate works of Petitot. Jean Petitot was a French-Swiss enamel painter (1607-1691). Patronized by Charles I, h was one of the finest miniature enamel painters.
Recreating such immense work must have been challenging for Haslem. Haslem did full justice to work of Petitot; to such an extent where people could not make out the difference between original and recreated work.
History of Old Derby China Factory
The history of Old Derby China Factory was published by John Haslem in 1876. He had returned to his uncle in 1857 itself. Haslem lived here until his death in 1884.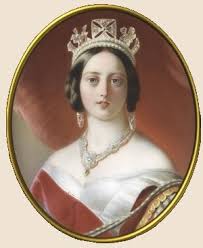 One can say that John Haslem was a natural painter and polished his skills by learning from men of his times. The realistic depiction and expression in eyes are indeed noteworthy.
This could have been possible only because of minute observation and effective imagination; for the subject was not always in front of his eyes.