Charles Dobson is another name written in golden letters in the history of Victorian age. His career in creative aesthetics made him well known all across the globe. He was born in the United Kingdom in the year 1862 on September 9 Th. He passed away on 1939, may 18 Th. He died in London (Ealing).
Charles Dobson's childhood and career
Charles Dobson was born in Hamburg and he lived with his family in London. He completed his education there only and then entered the Royal academy and got in touch with many new, renowned mentors and teachers. Charles Dobson was fortunate enough to be taught by Edward Opie.
After finishing with his education there he got into the government school of design as a teacher and there after he was appointed the head master of the school of design there. Owing to his profession he did move from place to place in the European continent. He lived in Germany, Rome, Italy and imbibed their culture as well. Enmeshing these influences from an array of nations he depicted those through his own works. Later he shifted to London.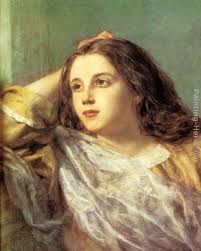 More about Charles Bobson
Charles Dobson also took interest in religious paintings in the latter half of his life.
It is known that Charles Dobson was quite impressed by the Nazarene school of Germany and that is also reflected upon his own works. Charles Dobson served as an academician in the royal academy and did strive to retain this prestigious post. Charles Dobson was involved into so many exhibitions and also was a member of the etching club and the then water colour society as well.
Charles Dobson's other works
Many of his works were popularised through engravings as that was widely in vogue in those days. Charles Dobson is a name that was quite industrious in quantitative terms. Charles Dobson drew many scriptural subjects and hence, had versatility.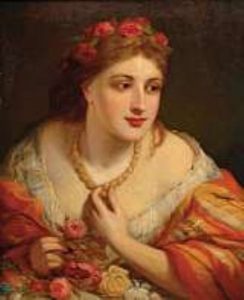 List of Charles Bobson's worthy works
Tobias and the angel
The charity of dorcas
Train up a child in the way he should go
At the masquerade
Rebecca
Waiting
Mother and child
And many more as well…
He toured many places all over Europe and this hugely influenced his works. Also, his paintings were evaluated in a royal ambience and were bought by the Nobel men too. Charles Dobson had an influential circle and hence, his exhibitions were visited by many of the royals then. Producing art journals was also his forte.
His brilliant sense of colours and contrast of brighter and lighter shades made his paintings rise above the bar. His career graph had a constant rise from the time of his education in the British museum and then a teacher in the royal academy. He had a great support and patronage from the royals and hence, could conduct successful sessions of art exhibitions.