John Adamson was a highly respected and known person in St. Andrews. Burnside of Fife in Scotland was his birthplace. He was a museum curator, lecturer, physicist, pioneer photographer and Scottish physician. In Scotland, he was the first one to produce the first calotype portrait in 1841. In fact, he also made his brother, Robert Adamson to learn about his talent who was a popular pioneering photographer. From the period of 1838 till his death in 1870, he was the curator at St. Andrews in the Literary and Philosophical Society Museum. He was among the pioneering photographic chemists.
Education And Work
He studied medicine at St. Andrews as well as in Edinburgh. In 1829, he graduated with the diploma of surgery. Then, he moved to Paris to start his practice and was appointed as the ship's surgeon. He got his first employment on a Voyage to China. In 1835 again to start his practice permanently. in 1843, he got his Master's Degree.
During his practice, he has taken interest in teaching and taught in Madras College School. He taught Chemistry and Natural Science. He taught from 1837-1940. During this time only, he developed the interest of photography.
Along with Sir David Brewster, he became an important figure in developing photography in Scotland. And he also taught this talent to his younger brother. After the death of his younger brother, he taught about this to Thomas Rodger, his lab assistant.
Till his death, he was the curator and member of the  St Andrews Literary and Philosophical Society museum.
David Brewster- His Associate
With David Brewster, who was his close associate at the University of St. Andrews, he discovered the entire process to control the process which was considered a very difficult task. Robert Brewster got his learning for the process from John Adamson. He produced around 2500 calotypes in between 1843-1848 along with David Octavius Hill.
John Adamson was able to remain close with Henry Fox Talbot, a person responsible to invent the process only because of his associate.
Robert Adamson- His Younger Brother
It was John Adamson who advised his younger brother, Robert Adamson to leave the engineering career and start focusing on calotype process. After that, Robert Adamson entered into the partnership with David Octavius Hill of Edinburgh. For this purpose, he needed to move to Edinburgh. They had the studio at Rock House. From this studio, Robert Adamson with his partner produced many of the calotype photographs. They applied the calotype process on the silver chloride paper for photographic prints. Over a period of 4 years, they produced several calotype photographs. He returned back to St. Andrews fur to his bad health and died in 1847 at the age of 26. After the death of his brother, John Adamson advised his Lab Assistant to set photographic studio in Saint Andrews.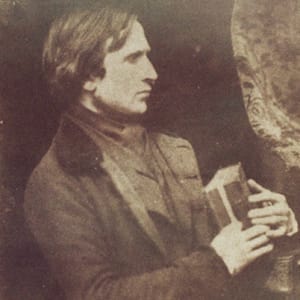 Personal Life
In 1850, he married to Esther Christina Alexander. They had four kids namely, Esther Hamilton Proctor Adamson, Robert Oswald AdamsonJohn Adamson Jr.,  and Alexander Archibald Adamson.
John Adamson Legacy
In his honor, his home where lived from 1848 -1865, there has been a blue plaque. It has been said that he was a physician and a pioneer photographer. In his memorial, a hospital is also there. In fact, until 2012, his home served as the main post office. But, now it is a restaurant namely, The Adamson.