Fredrick Barnard (1809-1899) was an educator, scientist, and president of Columbia College for almost about 25 years during which Columbia College was transformed to a major university from a small undergraduate men's University.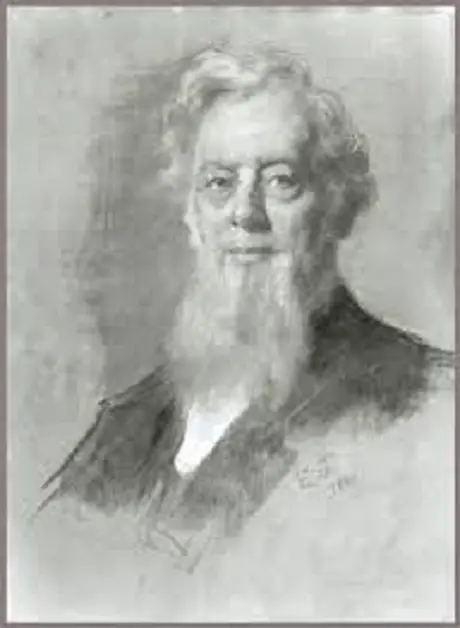 Fredrick Barnard's Family Background
Fredrick was born at Sheffield in Massachusetts on May 5, 1809. His father Robert Barnard was a well-known lawyer with outstanding capability. He was also a state senator for many times in Massachusetts. Her mother was Augusta Porter. He also had brother John Barnard, one of the incorporators of the academy as well as a Mathematician and engineer. Fredrick was also a mathematician along with administrator. On her mother's side, they had a hearing impair called otosclerosis which later affected both Barnard brothers.
Career and Achievements of Fredrick Barnard
Fredrick's basic education took place at Saratoga Academy while he was living with both of his parents at Saratoga Springs. He attended Stockbridge for his further schooling and then entered Yale University in 1824. After 4 years in 1828, he completed his graduation with the Second position in the honors list.
He started teaching in Hartford and was called to Yale University as a tutor after 2 years. There was a tradition at Yale University to divide each sub-senior class into two and each tutor has to teach all subject to one group. He suggested for changes and reformed that each tutor has to teach one particular subject to the whole group. He chose mathematics as his subject.
His deafness started to increase gradually which forced him to select tutorship at Hartford for deaf and dumb in 1831. Later he also Joined New York institution for deaf and dumb where he also published an Analytical Grammar for the understanding of deaf people in 1836. Later he also framed a paper on the aurora.
In the year 1837, he was designated to be the professor of natural philosophy and mathematics at the University of Alabama. He worked there for 17 long years, wherein his last 6 years he served as a chemistry professor. Here he also inaugurated a small furnished astronomical observatory where he suspended a Foucault pendulum from the dome with the help of 90 foot long piano wire. He also was the inventor of stereoscopic photography.
He also took journalism as his career in later years writing editorials of politics for two newspaper which ran on totally different principles. Occasionally he also used to contradict his own editorials. He was also appointed as a commissioner to shift the boundary between Florida and Alabama. He was actively involved in discussions for Policy reforms in University.
In the year 1854, he was called at the University of Mississippi at Oxford as a chairperson for astronomy and mathematics. He was elected as the office to the president two years later and then was repositioned to Chancellor. At Oxford, Fredrick constructed an institution which secured the roots of astronomical and magnetic observatories. He was organizing a 19-inch lens from Clark of Cambridge for his observatories but that was never delivered to University at Mississippi as the Civil War broke out. Later it was handed over to the Dearborn Observatory of Chicago.
In the year 1860 Barnard was invited by A.D.Bache to guide the total eclipse expedition of Labrador.  In 1862 he worked on the reduction of Gillis's observation of the stars of the Southern Hemisphere. He was appointed as the Superintended for the publication of maps and charts of the United States Coast Survey in the year 1863.
In 1864 Barnard was elected as the tenth president of Columbia University of New York and was adhered to this position until his death subject to one of the longest services provided than any of his seniors. During his period there was the rapid growth of the college, many new departments were included, there was a great extension in an elective system, and Facilities were provided for the study of graduation and research, the student entry increased to more than 1000 students from just mere number of 150. He made efforts to avail University to women along with men and to honour him Barnard College for women was established immediately after his death.
On his return to New York, He was glad to find that he has been elected as the president of the American Association which ran for the Advancement in the field of Science. As the war was ongoing, the next meeting for a new election was not organized till the year 1866, which led Barnard to hold the record for the long duration as the office of President Of the association. In 1865 he became the member of the board of experts of American Bureau of Mines and a member of American Institute in the year 1872.
After Life
Though Barnard had not made any significant contribution in any discoveries in science his association with research holds a wide range with great accuracy. He was identified as a true English Scholar, a physicist, a mathematician, a chemistry tutor and more than that a good public speaker and reformer. He died on 27th April 1889 in New York City. He donated all his property to Columbia College.