George Cattermole (10 August 1800- 24 July 1868) and Richard Cattermole (1795- 1858)
Richard was born in 1800 in Dickleborough.  He was George Cattermole's elder brother. Richard was a divine miscellaneous writer and painter.
George was an artist. He was born in Dicleburgh, near Diss, Norfolk. He was a water colors painter.  His mother died when he was two. His father took his education. George was Dickens close friend. He was married to Dickens's distant relative.
Richard Cattermole and George's early life
Richard was a watercolor painter. He exhibited his paintings between 1814 to 1818. His themes depicted historical subjects. Richard was a member of the Society of British Authors. This society was short lived. The second meeting was presided by Dickens.
George was 14 he was placed with John Britton the antiquary. Around that time Richard was employed at Britton's Cathedral Antiquities of England. He worked as an architecture and topographical draughtsman for the antiquary John Britton.
Richard and George Cattermole's works
Richard was a painter as well as the author of many books. He has authored books like Becket, a Historical Tragedy and Other Poems, 1832; The Book of the Cartoons, 1837; The Great Civil War of Charles I and the Parliament, 1841.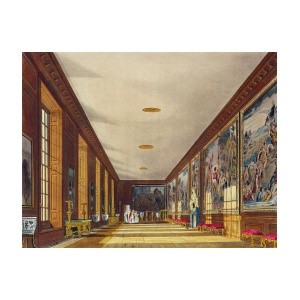 The Literature of the Church of England Indicated in Selections From the Writings of Eminent Divines, 1844.  This book had George's engravings from his drawings. Richard has published sermons. He was one of the editors of Sacred Classics or Select Library of Divinity, which was written between 1834 and 1836.
George executed drawings for that work. He started to exhibit at the Royal Academy in 1819. In 1821, George sent views of Peterborough Cathedral.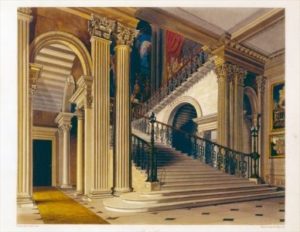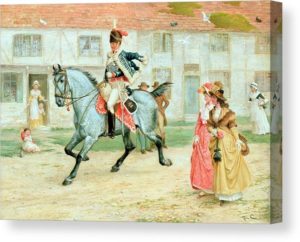 In 1826 he sent views of 'King Henry discovering the relics of King Arthur in Glastonbury Abbey,' and 'A Lighthouse'. His sixth and last contribution to the Academy was 'Trial of Queen Catherine', in 1827.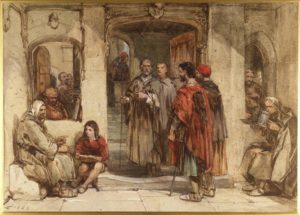 During the period 1819- 1827 he exhibited two works at the British Institution. He was elected as the exhibitor of the Society of Painters in Watercolors. In 1833 he became a full member. He became famous as an artist by exhibiting his drawings at the rooms of this society.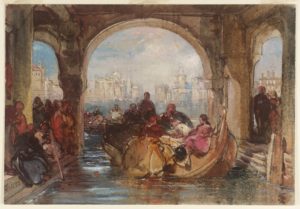 Richard and George's later life
Richard gave up painting when he entered the church. He got connected with Church of St. Matthew, Brixton, and Surrey in 1825. He became the vicar of Little Marlow, Buckinghamshire between 1848- 1858. He died in Boulogne.
George was an employee at publishers illustrating The Cathedral Antiquities of England. This was produced by John Britton. He collaborated for Dickens an illustration on 'The Old Curiosity Shop' and 'Barnaby Rudge'. His themes were generally about scenes of chivalry of medievalism and romantic aspect of the past. He died on 24 July 1868. He was buried in West Norwood Cemetery. His tomb is near his first employer's tomb John Britton.