Birth and death of Henry Barraud
Henry Barraud, the second son of their father and the younger brother of William Barraud, was
born on the 16th of May in the year of 1811. He expired on the 17th of June in the year 1874.
The life of Henry Barraud
Like his brother, Henry Barraud also had to take my the job of a clerk at the Custom's office
right after he left school. He worked there under the guidance of his father but he soon followed
the footsteps of his older brother and bid adieu to his job.
Henry Barraud then became the pupil of J. J. Middleton, who painted landscapes and was a draughtsman.
Unlike his brother, he not much interested in drawing animals. The only painting that he
exhibited at the Royal Academy that was of an animal was his first picture. It was most definitely
done under the influence of his brother with whom he was living at that point of time. However,
after that, he concentrated on landscapes.
The brothers shared a studio and often collaborated to produce paintings of great value. One
such painting, 'The Annual Benediction of the Animals of Rome on the Feast of St. Anthony, by
the Pope', received a lot of appreciation and gained them the repute that they were to enjoy the
fruits of.
This painting is said to have been thought of by Henry and thus lies among his exhibits
at the Royal Academy, rather than being included under William Barraud's collections.
Like his brother, his plates were published in the Sporting Magazine between the years 1854
and in 1861.
Henry Barraud passed away keeping behind nine children. One of his sons, Francis Barraud,
went on to become a painter. Another son, Herbert Rose Barraud, became a renowned portrait
photographer.
The works of Henry Barraud
Henry had produced quite a few subject pictures. Some of them are:
'The Lobby of the House of Commons in 1872'
'The London Season'
'Lord's cricket ground'
'Uxbridge'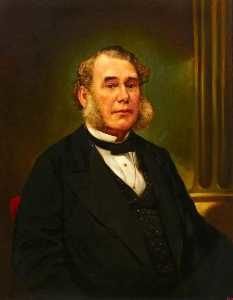 The best-known work of Henry Barraud is 'We Praise Thee, O God!'. From this, engravings
were put on sale and got back hundreds and thousands for Barraud.
Works of Henry Barraud that were exhibited at the Royal Academy
'Fitzjames lamenting over his steed' was exhibited in the year 1833
'A portrait' was exhibited in the following year.
'A mother and child' was exhibited in the year 1835
'Portrait of a lady in the 104th year of her age' was put up in the year 1836
'Scene from the opera of La Gazza Ladra' was exhibited in the year 1837
'Ministrels of the fifteenth century' was exhibited after a gap, in the year 1840.
This way, Henry Barraud's paintings continued to be put up through the ages at Royal
Academy. He, along with his brother, was one of the greatest painters of that timeline.