Henry was a Victorian Era, landscape painter. He was a member of William Family of Painters.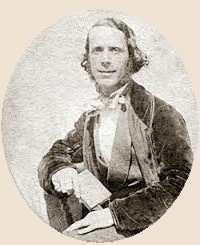 Henry's Early Life
He was born in London and was earlier Henry John Williams. His father Edward Williams, who was a painter. His mother was Ann Hilderbrandt. He was their second son. Henry had five brothers and all were artists. Edward was a landscape artist and Henry learned landscape painting from his father. He was born in an artist family and they were at times referred to as Barrens School. He didn't take any formal instructions for painting and all he learned was from his father. Henry's five brothers have noted landscape painters.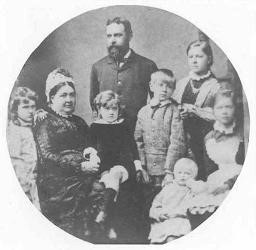 Henry's Family
Henry married Clarissa Elisa Boddington. He wanted his work to be distinguished from that of his brothers and other relatives. Hence after marriage, he adopted his wife's surname and became Henry John Boddington. He was Edward's one of the three sons who changed their family name to protect their identity as a painter.  They had a son named Edwin Henry Boddington. He too later became a painter.
Henry's Achievements
His earlier work depicts scenery from Surrey and the banks of Thames. In 1837, at London, his first work was exhibited at Royal Academy. Every year one or two of his pictures were exhibited. This continued till his death and up to four years after his death. In the catalog in 1837, for the first time, his name appeared. He became a member of the Royal Society of British Artist (RBA) in 1842. There he exhibited an average of ten pictures a year until his death.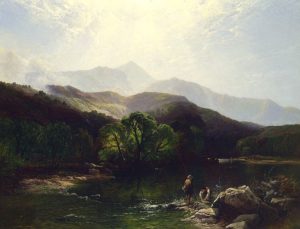 Henry collaborated with sporting artist John Frederick Herring, Sr., who was a member of the Royal Society of British Artists. Herring added horses and animals to Henry's landscape painting.
Apart from RBA, he exhibited his works in The British Institute. Among the works he exhibited were "On the Thames near Weighbridge"(RA, 1837), "The Gypsy Camp"(RA, 1843), "A Quiet Morning- North Wales"(RA, 1851 , "The Lake Of Tal-y-llyn- North Wales"(RBA, 1853) "Tintern  Abbey- Evening"(RBA, 1859)
Boddington's work today can be seen in Victoria and Albert Museum, London; National Museum of Wales, Cardiff; City Art Gallery, York to name a few.
Henry's Style
Henry had developed his own style. His paintings characterized a remarkable ability to depict the foliage of backlit trees. He worked on a grand scale, like many Victorian Painters. The Fine Arts Quarterly Review noted that his works were not only large but at times grand. His paintings depicted the London countryside scenes.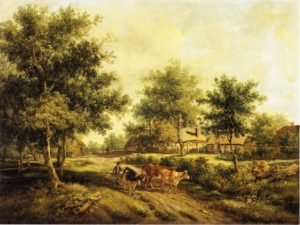 Henry never moved far from his settled home in Sussex. He never crossed the English Channel. He never visited the Continental mainland of Europe. He, however, made trips to Devonshire County, the mountains Lake District, Cambria County, Yorkshire County, North Wales, and Scotland.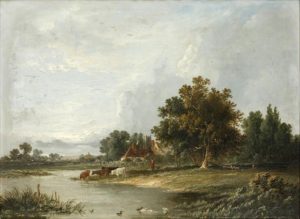 Henry's Death
He suffered for several years from a progressive disease of the brain. On 11 April 1865, he died at his home in Barnes.