James Edward Freeman was an acclaimed American painter and diplomat. Born in the year 1810, he was also an established author. He went on to study art at the National Academy of Design, located both in Rome, Italy and in New York, U.S. At the young age of 31 years, Edward was expatriated to the city of Rome in the year 1841, when he was elected as the U.S Consul to Ancona City in the Papal States.
Freeman's Early Days
Edward Freeman was born in the New Brunswick City of Canada. His father was a sailor merchant and a constant traveller. This was the reason why Edward was sent at a young age to his relatives who lived in a rural county. In the year 1826, Freeman visited New York to learn painting. He gained his inspiration from a reputed portraitist of those times and was enrolled in the famed National Academy of Design in New York.
On May 14th in the year 1831, Freeman was chosen to be an associate member of the same institute. And two years later, he was again elected and given the esteemed position of an Academician. Meanwhile, Edward Freeman started painting beautiful life-sized fancy pictures. He created both singular and multiple-figured paintings. These portraits were extremely expressive and unique. He also became busy accomplishing commission works in different cities such as New Orleans, New York, Cooperstown, and Louisiana to name a few.
James Edward Freeman's Journey to England
When he was financed by a wealthy patron from Albany, Freeman set out for England in the month of September 1836. He had letters of introduction to meet influential painters such as Charles Leslie and neoclassical sculptor called Bertel Thorvaldsen. He travelled all over England and immersed himself doing fancy artwork. Freeman then journeyed to Paris and Rome towards the end of the year (1836).
Later, Freeman worked with two America painters and stayed in Rome. He attended the nightly sessions of an English Academy to draw and paint nude models at San Giovanni Della Ficozza. These sessions were also attended by other British artists such as Patrick Allan, James Lauder, and Morris Moore.
Freeman lived for a period of nine months in Rome and amassed a collection of paintings. His fancy painting 'Tommaso Aniello' called Masaniello earned him critical fame. He exited Rome in the year 1837 and went back to Albany, New York in the same year.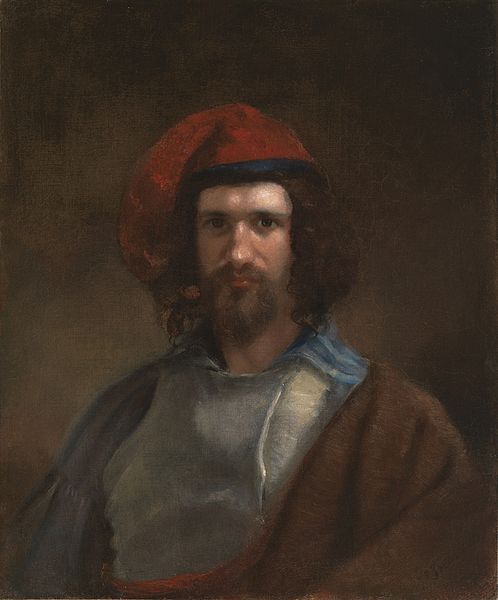 Artistic Aspirations & Political Unrest
His return to the United States was not very exciting. He got no acclamation or financial support in America. Using his Albany-related political connections, he was elected as the 1st U.S. diplomat (consul) to Ancona. Although Freeman conducted his duties as a consul, he soon appointed a local person as the vice-consul and pursued his artistic work in Rome.
He married an Anglo-Italian sculptor in the year 1848 and they resided at Via Capo le Case in Rome. They did their artwork from their studio at home. But alas, the French Revolution cut short his domestic bliss and he was embroiled in many political activities. He assisted people who stimulated and abetted the French revolution.
He is said to have erected the American Flag on the balcony of one Ms. Margaret Fuller, who was known to be anti-French. He also helped to hide the Italian priest Alessandro Gavazzi in his own home and aided his escape to England. Later, Edward Freeman was assured of his stay at Rome by American politician Lewis Cass Jr, who made Freeman join his legation party.
Freeman's Italian Painting Career
It is recorded that Freeman stayed in Rome, Italy for more than four decades and remained a popular figure in the art world.

He loved painting fancy pictures comprising of Italian peasants, simple street kids, rural beauties and skinny models.

His Cohesive body of art-work, especially of communicative fancy pictures earned him legendary status in the American art society

In the famous painting 'The Savoyard Boy in London' he has tried to show similarities between Italy's political unrest with America's Civil War.

Freeman's financial condition continued to fall due to his failing eyesight and changing aesthetic tastes of art lovers in 1860s.

He later dedicated his attention to other literary pursuits that included photography and poetry works.
James Edward Freeman's Memoirs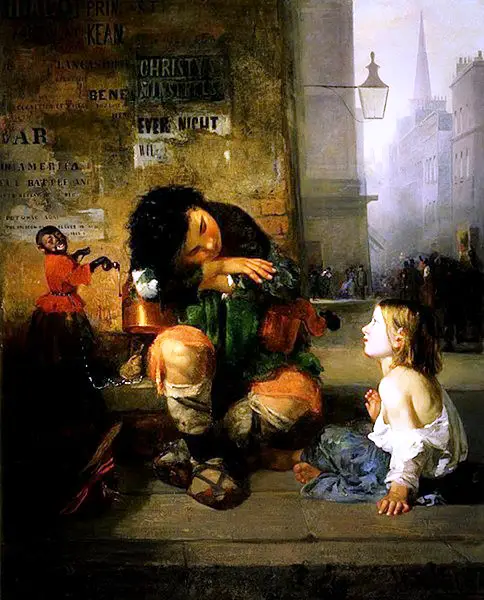 He published his very first memoirs 'Gatherings from an Artists Portfolio' in the year 1877 and similarly followed it with another memoirs 'Gatherings from an Artist's Portfolio in Rome' in the year 1883. These memoirs resembled an artist's notes and sketchbooks. There were also few chapters on distinguished personalities residing in Rome such as William Thackeray, Borghese, and many others.
The memoirs were well-received by the public as well as the critics. Edward Freeman left the mortal world for heavenly abode on November 21st, 1884. Even today his memoirs are sought and consulted by art scholars to decipher the Roman art scene during the 19th century. Some of his outstanding works include The Flower Girl, Young Italy, Study of an Angel, The Beggars, etc.