During the Victorian Era, Kate Greenaway was a successful illustrator of the books of children. Also, she was a writer whose work influences the children as well as their style of the day.
The Early Life of Kate Greenaway
She was born on 17 March 1846 in Hoxton, London. Between 1858 and 1869, she studied graphic design as well as arts. And that's how she embarked on a career of designing greeting cards.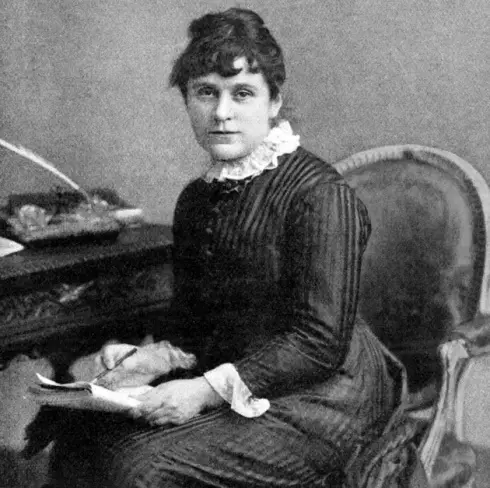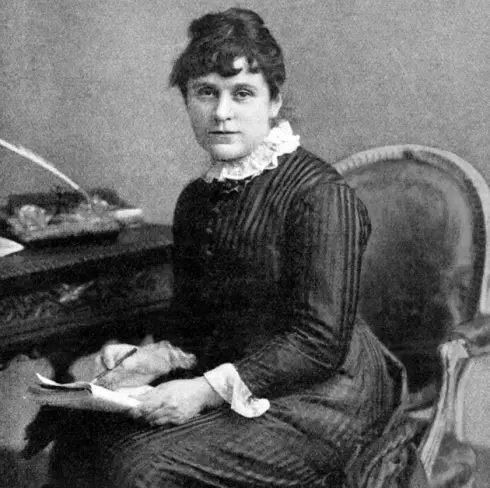 Not only this, but she is also best known and famous for the pictures of girls dressed up in old fashion manner and distorting themselves among rural scenes.
Her father was John Greenaway and she was his second daughter. John Greenaway was a draughtsman as well as a wood-engraver and his illustrations appeared in the Illustrated London News and also in Punch.
Studies and Career of Catherine Greenaway
For engraving the illustrations of a new set of Dickens, he received a big commission. After this, he dispatched his wife Elizabeth along with his young family to the relatives in Nottinghamshire. He set himself up on his own account and got devoted to his work.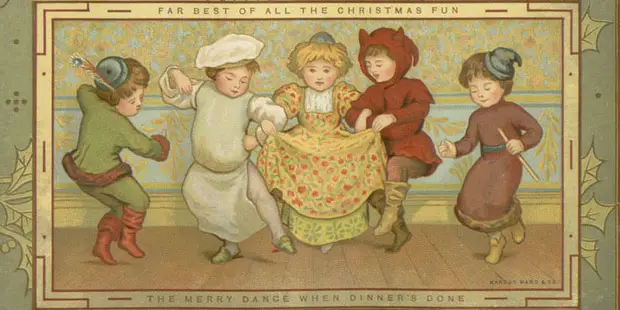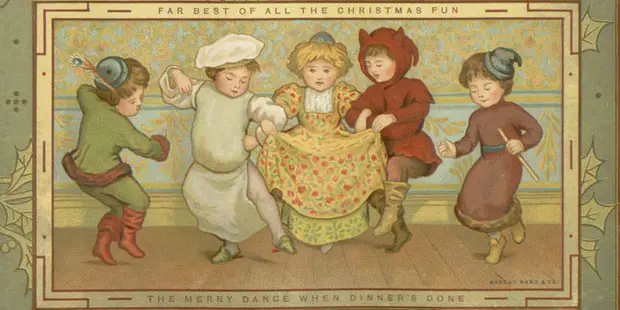 But soon Kate Greenaway started showing artistic talent as she was influenced by the countryside and this was encouraged by her father. At the Finsbury School of Art, she used to take evening classes but when she was twelve years old she entered it for full-time.
She continued her training at the women's department of the School of Art in South Kensington, the Heatherley School of Fine Art, and the Slade School at University College, London and there she studied under Alphonse Legros.
Works of Catherine Greenaway
In 1868, her work was exhibited at the Old Dudley Gallery in the Egyptian Hall at Piccadilly and it was a water-color drawing named as Kilmeny. Musing was her first exhibit at the Royal Academy in 1877.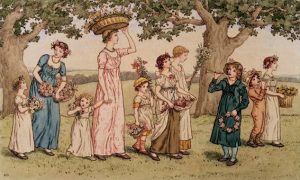 In 1879, she wrote Under the Window and there were 100,000 copies sold during her lifetime. Then came her book, Marigold Garden in 1885. The early experiences which Greenaway had in Rolleston encouraged her interest in costume.
Kate Greenaway Dresses
After she returned to London, her mother opened a shop of milliner which further increases the scope of becoming ladies' outfitters.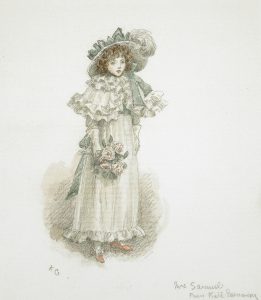 Greenaway was the same as her mother; even she was good at sewing. She would dress her models and run up costumes all by herself. She remembered all this dressing sense from her childhood.
The Popularity of Catherine Greenaway
The dresses and bonnets appeared for first time in her valentines & Christmas cards for Marcus Ward & Co, and in magazines like Cassell's Magazine. And her ideas regarding dresses were proved very much influential.
Kate Greenaway Under the Window
Her popularity was not only confined to her own country but to other countries as well.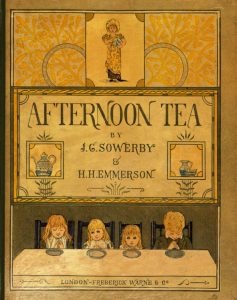 70,000 copies of Under the Window was sold at home whereas more than 30,000 in France and Germany. Also, her work was enjoyed by many Americans.
Kate Greenaway Books
Another book came out in 1884 which is named The Language of Flowers. Continuously, she put out illustrated children's books which also included spelling book and regular almanac.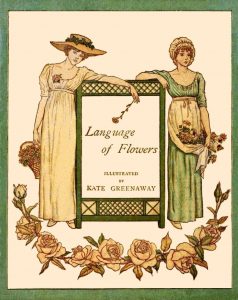 As a young woman, she was very shy, aware of her gracelessness and quiet unprepossessing. And she was never married. She was of fifty-five years of age when she died of breast cancer in the year 1901.