Michael Frederick Halliday born on 18th May 1822, Epsom Surrey to Michael Halliday, a captain in the Royal Navy and his wife Jane Hester Slack. He gained an interest in painting only at his later age, where he first exhibited at the Royal Academy in 1853.
Michael Frederick Halliday Early life
Michael Halliday senior held the post of a clerk in the parliament office, House of Lords until his death in 1839. Though during his youth he was not into painting, he picked up a keen interest at the age of 34.
He held an official post in the House of Peers and occasionally exhibited his artworks. He made his first exhibition at the Royal Academy in 1856, 'The Measure for the Wedding Ring'.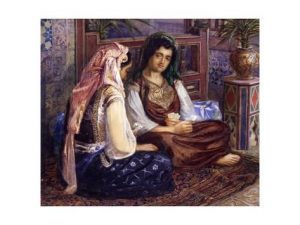 He continued further exhibitions with 'The Sale of a Heart' in 1857, 'The Blind basket maker with his first child' in 1858, 'A Bird in the Hand' in 1864 followed by 'Roma Vicente e Roma Morta' in 1866.
Michael Frederick Halliday's Artwork
Amongst his earliest artwork was 'Moel Siabod from the Capel Curig Road' in 1853, 'The Malakoff from the Mamelon Hill' and 'The Great Bedan, from the Fourth parallel, Left Attack'.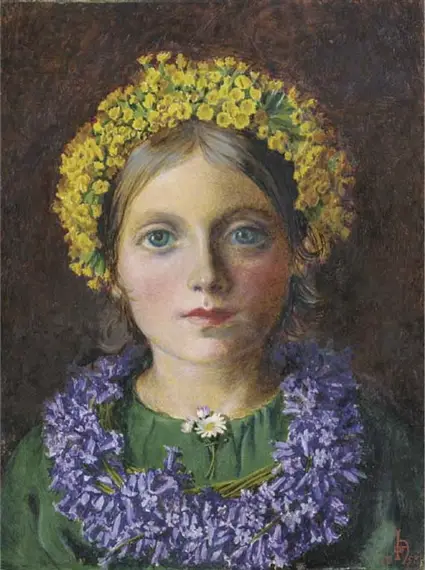 He also practiced etching which was published by the Junior Etching Club in 1858, 'The Plea of the Midsummer Fairies' to the edition of Hood's poem. Halliday was among the first fewest member of the Pre-Raphaelite school of painting and the first eight English who completed for the Elcho Shield at Wimbledon in 1862.
Michael Frederick Halliday later life
Years passed before he finally exhibited his last work before his death in 1866, which made him have a supreme reputation in the world of art. Had he not divided his time between his profession and passion, he would have gained an elevated position in the society with his paintings.
He passed away at the mere age of 47 in 1869 after a short illness at Thurloe Place, South Kensington. He was buried at the Brompton cemetery.
Legacies
The Measure for the Wedding Ring, 1855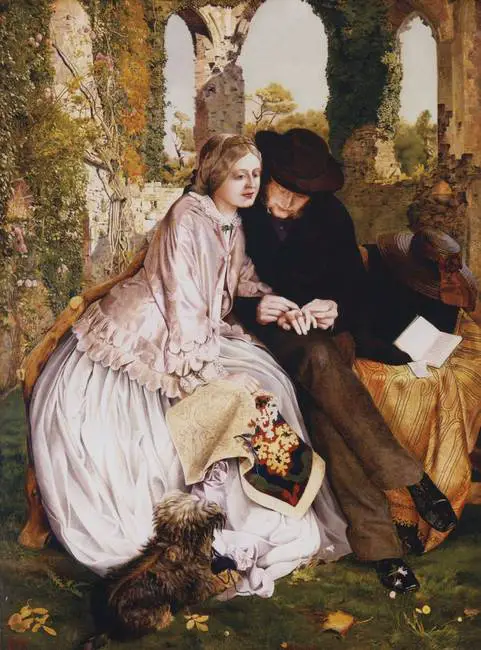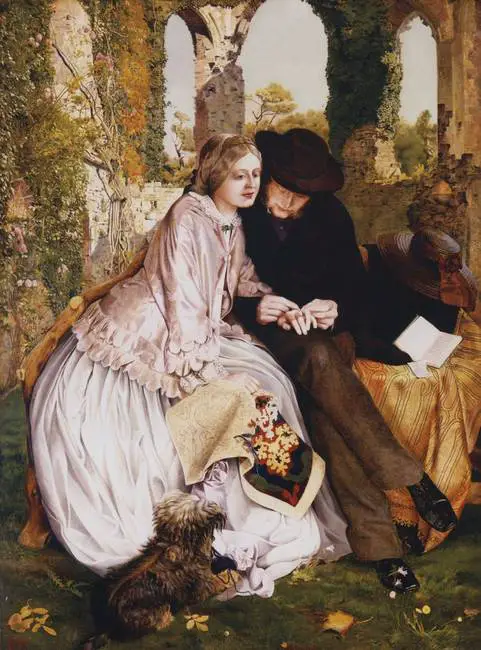 The Blind Basket Maker with his first child
Portrait of a girl in bluebells
The Pomegranate sellers, 1864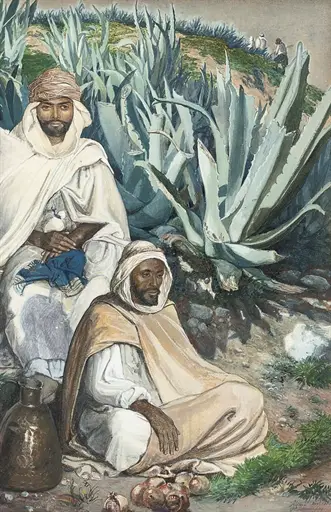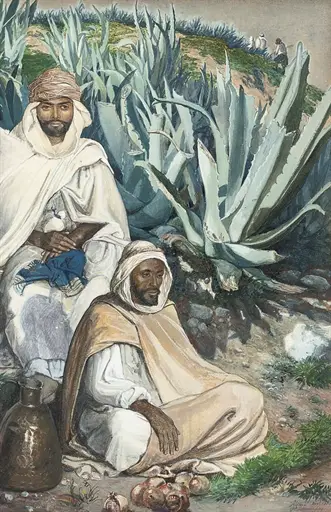 Two Highland children by a Scottish stream, (1856-1857)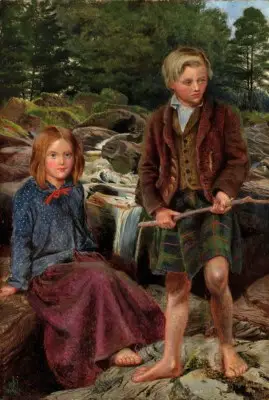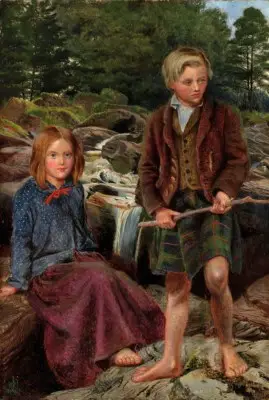 More Info On- Gustave Caillebotte,  Joseph Solomon, Antoine Louis Barye, John Milne Donald, Jules Bastien-Lepage, Jacob George Strutt, Joshua Shaw