Born to an artist father, Sir John Steell was one of the most distinguished 19th-century Scottish sculptor. He worked tirelessly to boost the Scottish art culture. John Steell was responsible for many of the prestigious monuments and sculptors that were designed for Great Britain and Scotland. He also worked on projects in countries such as United States, India, and New Zealand.
Born in the year 1804 at Aberdeen, Sir John is known to travelled extensively across Scotland, Italy, and Rome to promote sculptor artwork. He was the first artist to introduce fine-art bronze metal casting in Scotland, the National Monument presented to the Duke of Wellington. This enabled him to open his own foundry the 'Grove Foundry' in the year 1849. This foundry was open till the late 80s decade and proved to be very useful for other sculptors. Even his very famous work called 'Albert Memorial' placed in Charlotte Square, Edinburgh was cast here.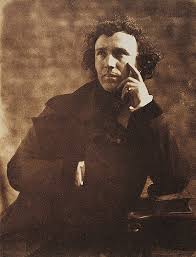 John Steell's Early Life & Family
Born in Aberdeen, Scotland but later moved to Edinburgh in the year 1806

His parents had thirteen children including him

His father John Steell Senior was a master carver and guilder

Initially, Steel aspired to become a carver before he discovered his artistic talents

He studied art at Edinburgh's Trustees Academy under the tutor Andrew Wilson

He was commissioned his first (timber) statue of St. Andrew for the North British Fire Insurance Company in 1827

As the Insurance company was located near the Royal Academy, the statue was noticed and admired by the artistic society of Edinburgh

In the year 1829, Steell travelled to Rome for gaining in-depth knowledge on sculpture study to hone his skills
John Steell's Prestigious Career
Sir John Steell was proclaimed as the best and the finest sculptor in the Scottish land, when he became a designated sculptor to the Royal Majesty Queen Victoria of Scotland in the year 1838. He was the only sculptor who never thought of leaving his own country and settling in some foreign land to pursue art. He played a vital role in promoting the Victorian art-world in Scotland through his numerous monument projects, portraiture work, and individual sculptures.
As a famed sculptor, Steell soon achieved stupendous success for his work and also matured in an aesthetic way. Although he was a popular sculptor of International repute, that didn't tempt him to seek his fortunes elsewhere, unlike most of the Scottish sculptors of his time. Steell literally dominated the local market with his art style for nearly 50 decades. He is said to have sculpted the most dignified and powerful Britons during his time. He also did memorial work on personalities like Prince Albert, Sir Walter Scott, and Queen Victoria.
John Steell: International Fame
His first sculpture that got global attention was the 'Alexander taming Bucephalus' bronze casting in the year 1832-33. The statuette now stands at the Edinburgh City Chambers. He was also sculptor to the noble (royal) household in Scotland. The very first foundry in Scotland was opened by Sir John Steell, located on the Grove Street, Edinburgh.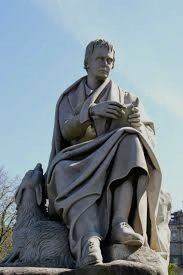 Some John Steell's Valuable Commissions
The wise and foolish virgins (Standard Life Assurance Building, Dublin)

Relief sculpture (Bank of Montreal, Canada)

Sir Walter Scott statue (Central Park, New York)

Robert Burns statue (New Zealand)

The Prince Consort (Charlotte Square, Edinburgh)

Lord Melville statue (Melville Street, Edinburgh)

Lord Cockburn bust (Parliament House, Edinburgh)

Bronze statue or bust of Florence Nightingale (Derby Museum, Derby)

Lord Dalhousie statue (Calcutta)

Thomas de Quincey statue (Scottish National Portrait Gallery, Scotland)
Royal Honours for John Steell
Steell was honoured with Knighthood by Queen Victoria during his inauguration ceremony for the 'Prince Consort' national monument work. Sir John Steell also received an annual pension (around £ 100) via the civil list. He discontinued his classic artwork in the year 1887 due to health issues. Steell succumbed to his illness on 15th September in 1891.
Ending Years
He died at his residence of 37 years and was duly buried in a cemetery in Edinburgh. As a true art legend, Sir John's death was mentioned prominently in all the prime newspapers of that era. He was remembered and received extended coverage in the Oxford Dictionary of National Biography.
He did not have any artistic students or apprentices who became full-fledged sculptors. However, he employed many skilled artists to assist him in his studio and grove foundry. William Young was one such example who turned into a fine master caster for Sir Steell John.