Snow Flakes Poem Text:
Out of the bosom of the Air,
Out of the cloud-folds of her garments shaken,
Over the woodlands brown and bare,
Over the harvest-fields forsaken,
Silent, and soft, and slow
Descends the snow.
Even as our cloudy fancies take
Suddenly shape in some divine expression,
Even as the troubled heart doth make
In the white countenance confession,
The troubled sky reveals
The grief it feels.
This is the poem of the air,
Slowly in silent syllables recorded;
This is the secret of despair,
Long in its cloudy bosom hoarded,
Now whispered and revealed
To wood and field.
Snow Flakes Review
In this poem, Henry Wadsworth Longfellow writes about snow. He writes about one of the most delightful seasons – the Winter.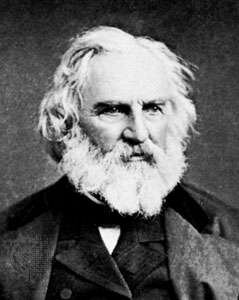 He begins with the onset of snow and how it wells up from the bosom of the Air and from underneath the hems of the garments the clouds wear. Longfellow never fails his readers when it comes to vivid imagery. He paints a painting and maneuvers the colors to form words so delightful that they directly transport the readers to his world.
As Longfellow continues with the first stanza, he writes about the white, glistening snowflakes over the brown and bare trees, descending ever so softly, so slowly, upon them.
Snow Flakes by Henry Wadsworth Longfellow
In the second stanza, Longfellow becomes a little philosophical. He writes about the expression of thought upon seeing the snow. The mood changes to a kind of romantic sadness, penetrating through a troubled heart, confessing to the white of Nature, even as the sky follows suit and lets it's grief out.
The last stanza is a calling to the wind, to the nature around him. Longfellow declares that he wrote it for the woods, the brown bare trees jostled with the gradual snowfall. A wonderful poem is thus summarised by the poet himself in this final stanza.
More Info On- A Nameless Grave by Henry-Wadsworth Longfellow, Snow Flakes, The Rainy Day, Changed, Evangeline the tale of an Acadie, Aftermath, Daybreak, Daylight & moonlight, The book and the Wave