Walter Hood Fitch was a botanical artist during the nineteenth century. He was born in Glasgow, Scotland on February 28, 1817. At the age 17, he apprenticed for a firm of calico designers. This began his artistic career.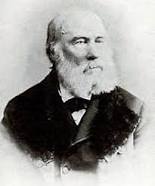 His experience with the complex process of fabric printing got him a good practice with engraving too. His work entailed heavy rollers created for each color which will then be applied to the cloth.
Botanical Artists
The pattern will have to match exactly the final product which will have a single multicolored pattern. These skills which Fitch learned came to his use when he became a botanical artist since he would engrave and lithograph thousands of botanical prints.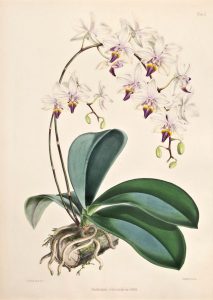 Fitch then went on to assist William Jackson Hooker, the editor of 'Curtis' Botanical Magazine'. Hooker was looking for a botanical artist to produce lithographs for his magazine and employed Fitch for the job.
Walter Hood Fitch Prints
The reason he chose Fitch was that he paid attention to the minutest of details while drawing and made his illustrations the exact replica of the object without adding any frivolity which was very common to illustrations during the time.
Fitch spent numerous evenings and night producing prints for Hooker who was also a Professor of Botany at the University of Glasgow.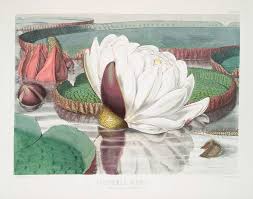 Fitch published his first plate, of Mimulus Roseus in the Botanical Magazine in 1834. His work became very popular he soon became the sole contributor to the magazine's illustrations.
Walter Hood Fitch Works
Fitch moved to London after Professor Hooker became the director of the Kew and helped him produce the magazine.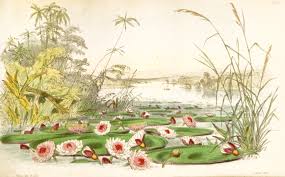 Fitch's proficiency in the trade became popular and he was known to have to sketch many of his designs into limestone blocks used for his lithographs.
Some of Fitch's works are his illustrations for Hooker's Century of Orchidaceous Plants in 1851, J. Bateman's A Monograph of Odontoglossum which was published from 1864 to 1874.
Walter Hood Fitch Biography
He also created numerous plates for Hooker's Icones Plantarum which ran from 1836 to 1876.
Other work included his contribution to George Bentham and W.J. Hooker's Handbook of the British Flora in 1865 and lithographs for William Hooker's son Joseph Dalton Hooker's Rhododendrons of Sikkim Himalaya and for Himalayan Plants.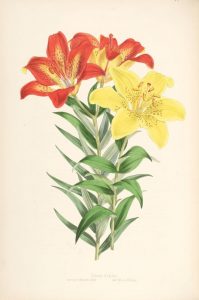 Fitch's career came to an untimely end because of a dispute over pay with J D Hooker. With this, he stops his contribution for the Kew and the Botanical Magazine.
However, he contributed to other publications and remained a botanical artist till 1888. Some of his works after his departure from the Kew was lithographs for H.J. Elwes's Monograph of the Genus Lilium. He died in 1892. 
More Info On- Mary Stevenson Cassatt, Frederick Walker, William Strutt, Christopher Dresser