Rudyard Kipling wrote yet another book for children that he called 'Wee Willie Winkie and Other Short Stories' and it was published in the year 1888.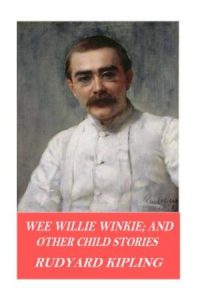 This collection of short stories have a beautiful link up. Each tale has the title of a nursery poem or a song or something related to it.
The Stories Are:
Wee Willie Winkie
Baa Baa, Black Sheep
His Majesty the King
The Drums of the Fore and Aft.
My favorites are the first two! Like every other adult, I, too yearn to return to my days of nursery rhymes and delightful, happy stories. These are the ones, therefore, which stand tall amongst all the others in my pretty (un) biased opinion.
Wee Willie Winkie
Wee Willie Winkie is actually a name given affectionately to Percival William Williams. He is the son of a Colonel and befriends a subaltern whom he nicknames Coppy. One day he finds his good friend and Miss Allardyce, who was the daughter of a Major, kissing.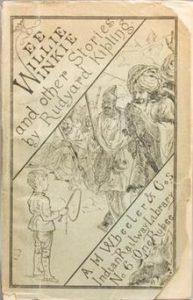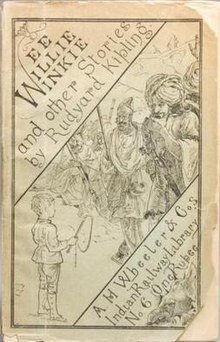 When Wee Willie Winkie confesses to his friend what he saw, he is pleaded with to not disclose their secret for no one knew that they were engaged. The climax, however, is more adorable than this. But to know what it is, you must read the story!
Wee Willie Winkie Story
As for my other favorite story, Baa Baa Black Sheep, the hero is a little boy Punch who is sent to England with sister, Judy, to stay with their Uncle Harry and Aunt Rosa while their parents stay behind in Bombay, India.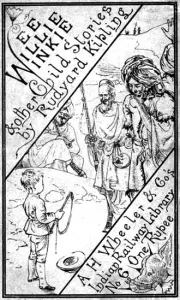 Uncle Harry is a lovely man who showers them with affection. However, Aunt Rosa is mean and disconcerting. The trouble for Punch, who comes to be known as Black Sheep, starts when their uncle dies. How he sustains with his Aunt and cousin is to be known by the reader by reading the story!
This is a book for children so an adult has to rekindle the bouts of a child in him/her.
More Info On- Rudyard Kipling, If Rudyard Kipling, Rudyard Kipling Famous Quotes