William Mulready (1 April 1786 – 7 July 1863) was an Irish genre painter living in London. He is best known for his scenes of rural life and anecdotal genre. Mulready's design, however, was widely caricatured in the popular press.
Early Life and Career Of William Mulready
William Mulready was born in Ennis, County Clare. When he was about 18 months old his family moved to Dublin, and later on, his family went to London, where his father set up in business in Old Compton Street, Soho.
His parents gave him the best education which their poor condition could afford, at first in a Wesleyan school and afterward in a Roman Catholic school in Castle Street, Long Acre.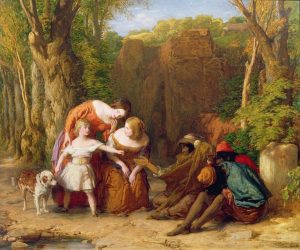 In 1802, he married Elizabeth Varley (1784–1864), a landscape painter. Their three children, Paul Augustus (1805–1864), William (1805–1878), and Michael (1807–1889) also became artists.
From his earliest years, William Mulready displayed a precocious talent for drawing.  His first entry into the art world was as a model to John Graham, the historical painter; and he afterward learned from Baynes, a drawing master.
William Mulready Biography
During this time He caught the attention of Banks the sculptor, and in November 1800, he was admitted to the Royal Academy at the age of fourteen. In his early age of 16, he won large silver palette of the Society of Arts for his skill in painting.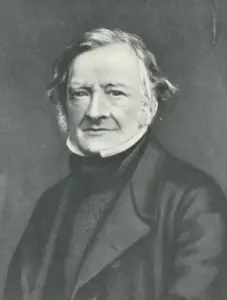 About this time he also made the acquaintance of John Varley and assisted him as a teacher. In 1815 he became an Associate of the Royal Academy (A.R.A.) and R.A. in 1816. In the same year, he also was awarded the French "Légion donner".
Early Life of William Mulready
During these early years, the young artist had managed to support himself by teaching drawing and illustrating a number of children's books which were published between 1807 and 1809.
In 1804, he made his first appearance at the Royal Academy with three pictures, views in Yorkshire, and showed landscapes and views during the next three years. His first figure subject, "Old Caspar, from Southey's Battle of Blenheim," was in the Academy in 1807, and his first important work, "The Carpenter's Shop," was exhibited at the British Institution in 1809.
Style Of Painting Of William Mulready
Many of his early pictures show landscapes but from 1808 he started to build himself as a genre painter painting mostly everyday scenes from rural life. He began to gain a reputation for his still-life and "cottage" subjects. Mulready was quick to capitalize on this trend.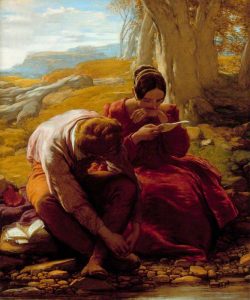 At first, he painted opaquely and directly, mainly in earth tones, but later, and especially after 1830, he turned to rich glazes, he exhibited figure subjects in the style of the Dutch masters, but later on, he developed a more original style and one peculiar to himself.
Mulready was a careful worker, his pictures are minutely finished and well drawn, his color harmonious though garish and often rather hot and foxy, and in his later years unpleasantly purplish. He particularly excelled in the painting of textures.
Famous Works Of William Mulready
Most of his best pictures are in the Victoria and Albert Museum.some of his best works are
The Sonnet
Choosing the Wedding Gown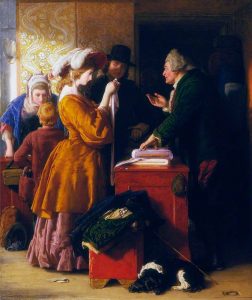 Choosing the Wedding Gown;

Fight Interrupted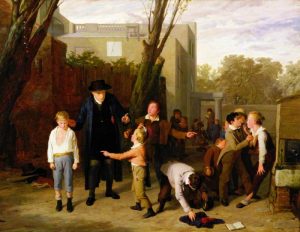 The Convalescent
The Fight Interrupted
Giving a Bite
The Butt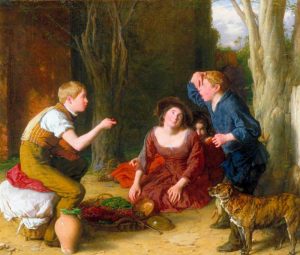 The Wolf and the Lamb
The Butt: Shooting a Cherry
The Young Brother
The rattle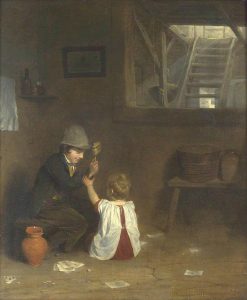 The Toy-Seller
The Rattle
More Info On- William Powell Frith, Princess Helena, Winslow Homer, John Philip, Richard Dadd