Edward Hodges Baily (1778-1867) was a silver designer and a prolific sculptor. He was also known for his poetic sculptures and during his life, he made around 130 portraits busts of great personalities.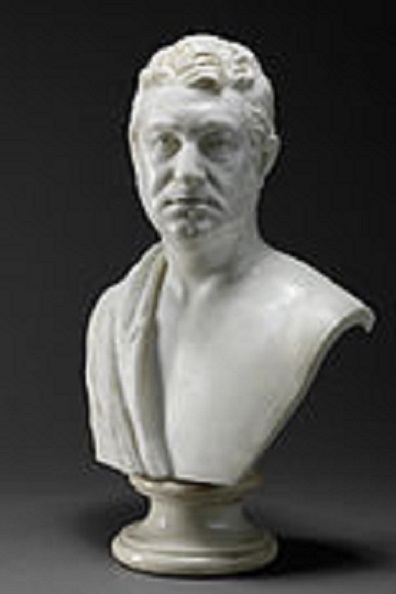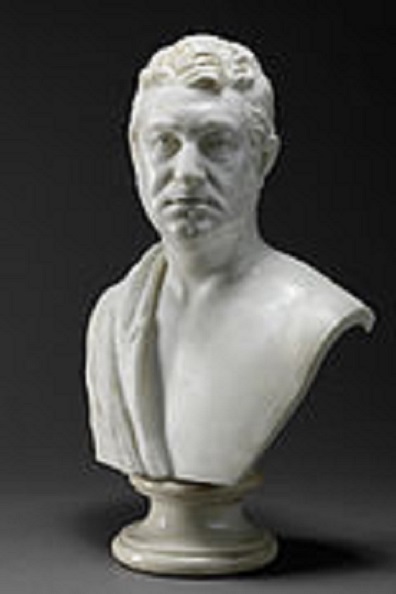 Life of Edward Baily
Baily was born in Downend in Bristol on March 1788 to a father who himself was a famous carver. His father was a decorative wood carver with great abilities, who was also known for his depiction of animals, seapieces, and landscapes, but was engaged mainly in generating the figureheads and other ship ornaments which were in great demand at that time in western port. Edward developed his taste for plastic art from his father.
Being a schoolboy also Edward showed his natural inborn talent by producing innumerable wax models and busts of his schoolmates. At the age of 14, Edward worked at the mercantile house for two years but still, he wanted to pursue further in developing his artistic abilities. So when he was 16, he dropped off his commercial career and moved his step forward for execution of portraits in wax.
He showed his two Homeric studies which he made for his friend to John Flaxman, a great sculptor, who was very much impressed by him and recommended him such that in 1807, Edward himself arrived in London and became the pupil of this sculptor. Later in 1809, he joined Royal Academy School.
He was awarded the Royal Academy gold medal in 1811 for his art piece "Hercules restoring Alcestis to Admetus".After that he presented the other two works very soon "Apollo discharging his Arrows against the Greeks" and "Hercules casting Lichas into the sea". In 1817 he was elected as an Associate Royal Academician and later Royal Academician in the year 1821 when he presented his one of his marvelous piece of work "Eve at the Fountain".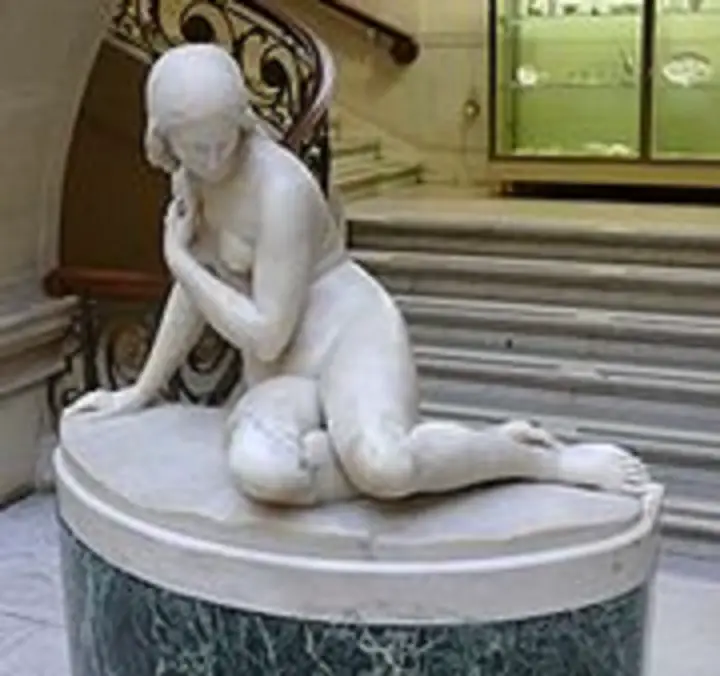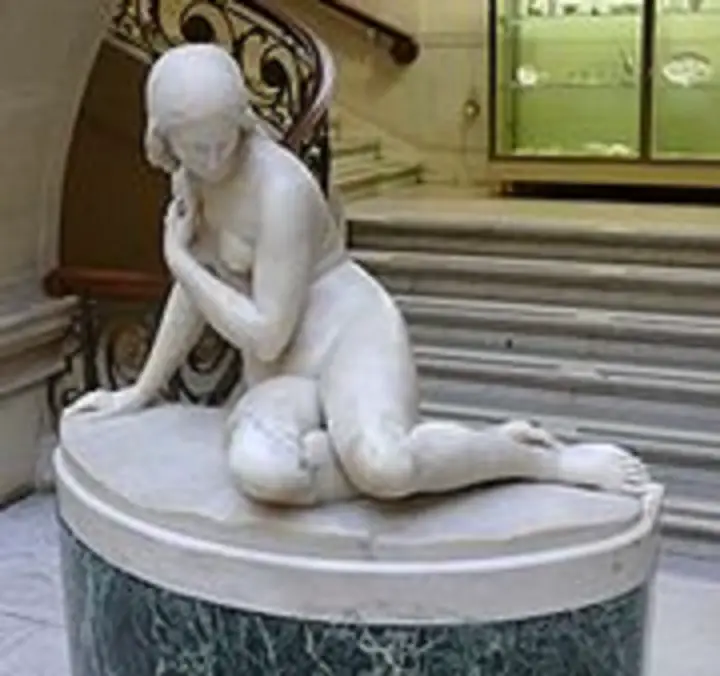 He was assigned to carve the bas-reliefs in Hyde Park on the south side of the Marble Arch. He was also involved in exhibiting many busts and statue of famous figures including remarkable personality of Nelson at top of Nelson's Column, in Trafalgar Square. He resigned from Royal Academy in the year 1857. In the same year, he also constructed a medal of Turner Gold for painting in Landscapes.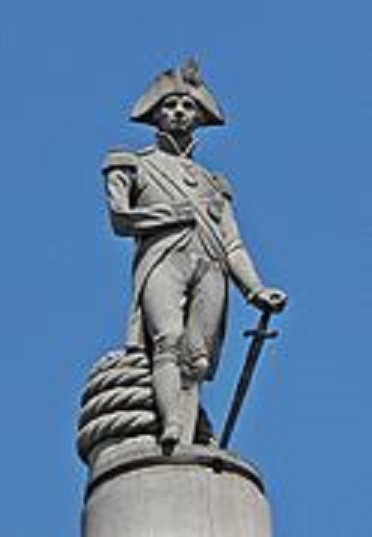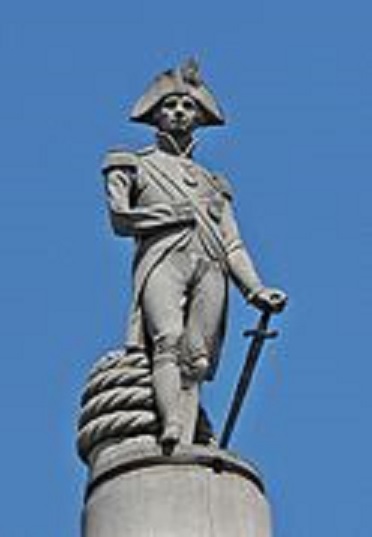 Famous Works of Edward Hodges Baily
Baily was indulged in making many busts and statues of religious, literary and scientific figures mostly all of them from the Victorian era or of an earlier time than that. Some of his finest work includes:
Lord Byron at Harrow School and Newstead Abbey, Nottinghamshire
Isaac Watts at Dr. Watts' Walk, Abney Park Cemetery, Stoke Newington, London
Michael Faraday at University Museum, Oxford
 Sir Robert Peel at Market Place, Bury
Philip John Miles at Holy Trinity, Abbots Leigh
Sir John Herschel at St. John's College, Cambridge
Sir Thomas Picton at Carmarthen, Wales
Chief Justice Tindal at Tindal Square, Chelmsford, Essex
Sir Charles Metcalfe at Kingston, Jamaica
A tablet with two marble full-length angels, to Samuel Paynter, of Richmond at Richmond Church.
Athena at Athenaeum Club, London.
Richard Owen at Royal College of Surgeons
Followers and Students
In 1842, Baily was elected as a member of the Royal Society (FRS). William Theed, a prominent sculptor of Victorian Era, was one of the best pupils under Baily who also produced many bust portraits and also gave a large group structure called "Africa" for the Albert Memorial in Kensington Garden. Musgrave Watson and Joseph Durham Ara were two assistants of Baily
After Life
Despite these many artworks produced by Baily, he was under financial crisis in his life. In 1831 and again in 1838 he was declared bankrupt. He confided that this bankruptcy was due to late payment for his sculptures at Buckingham Palace when questioned by Parliament the reason for his distress. He appealed to Royal Academy for some financial assistance which was finally approved in 1830 and later in 1860. On request, they granted him $200 pension per year as a retired honorary.
He died on May 1867 in Holloway and was buried in Highgate Cemetery of London.  He stands at a very high position and a professional for his work but he didn't have the carefulness to deal with money and because of this he felt embarrassing in his later life. He held his life with purity and dignity for his art and was one of the most accomplished and successful 19th century British Sculptor.