John Gadsby Chapman was an American painter born in Washington D.C. 1808 and died in Brooklyn, New York, 1889. His career was well distinguished as an artist but he always suffered financially.
The Early Life of John Gadsby Chapman
John Gadsby Chapman was born in 1808. He had studied art in many places. Firstly he studied art in Washington D.C. under the guidance of Charles Bird King and then he went to Pennsylvania Academy of the Fine Arts in Philadelphia for two years, and after that, he left for Italy.
In 1828 he traveled to Rome and Florence and he studied under several artists. He used to paint mostly landscaped and portraits. He returned to home town in 1831 and he exhibited his paintings in several places like Washington, Philadelphia etc.
Achievements of John Gadsby Chapman
When he came back to America in 1831 he earned a lot of fame for his paintings as he had exhibited them in several places. In 1834 he had shifted to New York and became a member of the National Academy of Design and he started working as an illustrator.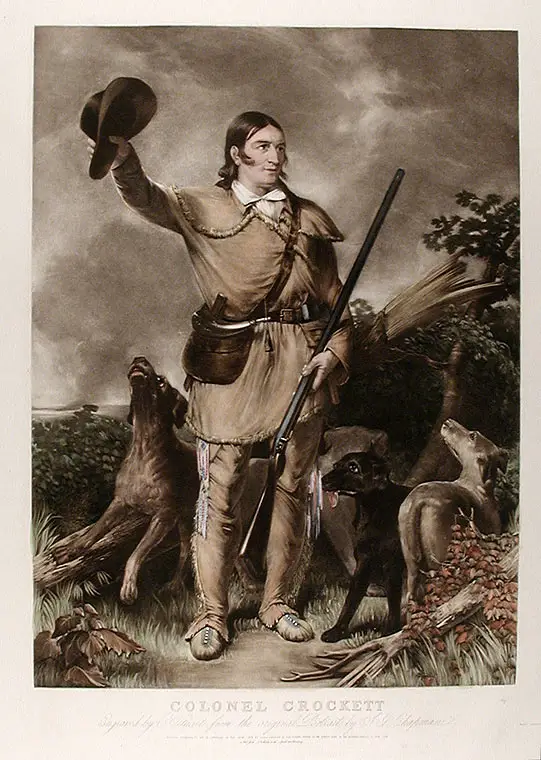 There are several famous paintings of his like' Landing at Jamestown' and the 'Crowning of Powhatan'. These two paintings garnered him immense success and fame which brought him the opportunity in 1837 from United States of Congress to paint a historical moment for the rotunda of the Capital Building.
He received a payment of 10 thousand dollars for accepting the offer and doing the work. The painting's name was "The Baptism of Pocahontas", and was exhibited on 30th November 1840.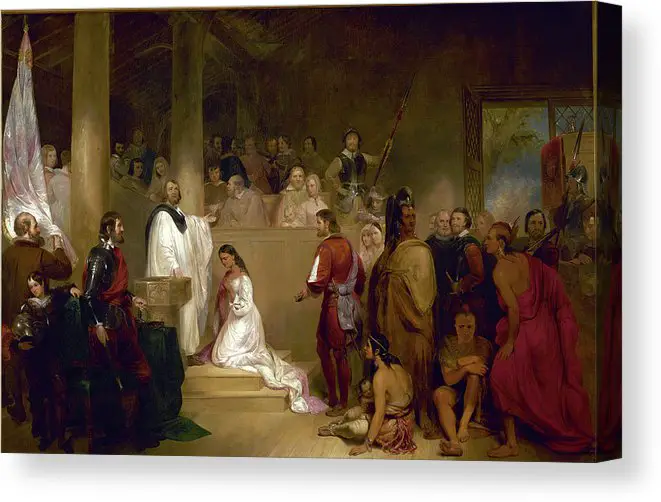 John then shifted to Rome with his family and started to sell his painting to make a living. At that time the American Civil War occurred and the tourists seemed to stop visiting the place which affected John's business.
John's son Conrad Wise Chapman had returned to America that time to fight for the Confederate States of America. Death of John Gadsby Chapman The economic deprivation affected John and for he suffered terribly from the financial crisis and this led him to leave Rome and come back to America. He became back being ill and also with no money and spent his last few days with his son John Linton Chapman and died in Brooklyn, New York.
Famous Paintings of John Gadsby Chapman
Chapman was a notable painter and there are several famous paintings created by him. Some of them are:
The Baptism of Pocahontas
Sunset of the Campagna
Etruscan Girl
Vintage Scene
Stone Pines in the Barberini Valley
The Return from the Vintage
A Monk asking for Alms
Italian Goatherds
The Gleaner
A View on the Campagna
The Departure of Sancho for the Government of His Island
He had created several illustrations for books like for example the Harper's Bible.