During Victoria's long reign of 63 years, many changes were brought about in England. Victorian Era is known for the vast developments that took place changing the political and economic structure of England.
A major change was attributed by the Industrial Revolution owing to which there were numerous changes in the lives of the Victorian people. The late Victorian era includes changes in the social structure, the fashion and style of clothing, architectural changes, etc. These changes give us an insight into the changing times and the mindset of the late Victorian people.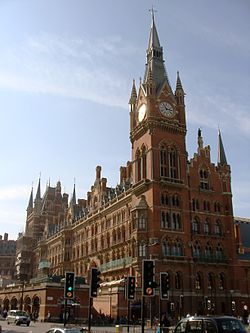 Late Victorian Architecture
The later stage of the 19th century brought changes in the house color schemes, in the architects and the architecture. Initially only white, grey or beige were used as colors but by 1887, people started using light and bright colors. Vibrant colors are the essential feature of the Victorian era. There were changes in the architects as regards to the art and design and in architecture, in terms of money and power.
Interiors of the house reflected the personality of the owners or the builders and the exteriors were inspired from Italianate or Renaissance style. From 1895-1915, the middle class had changed its taste of the Victorian houses to more simple looking houses. Natural wood replaced the artificial multi-layered typical houses of the Victorian time.
Late Victorian Homes
This period witnessed the social status of people changing with middle class progressively growing and the upper class being a mixture of aristocracy and the up-coming business class. These changes were brought about by the Industrial Revolution in the mid-1800. This radical change was also reflected in the living pattern and the way in which people decorated their homes.
There were two schools of thought during Victorian reign- one which supported the Victorian style and the other which did not favor it known as the Aesthetic Movement. The houses of the former had their drawing-room filled with furniture and extreme use of fabrics to exhibit their new status. The latter ones drew their inspiration as regards to furniture from the Elizabethan, Classic Greek and traditional Georgian forms.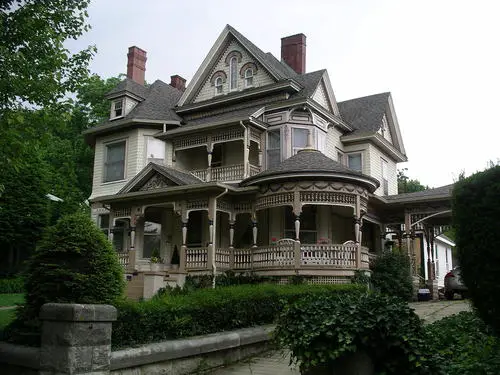 Initially, the colors used would be different for each site of the house. In the case of city and towns, a light color scheme was evaded because of the pollution level. Also, colors used were dependent upon their accessibility, like in the countryside craftsmen who decorated the houses carried with them a limited supply of colors, and this determined the color scheme in the house.
The paint was mixed with whatever could be readily found in that place. But in the 19th century, rich earth tenor having leaf and flowers on them were generally seen in all the houses. Printed paper was used on the ceilings and fabric on the chairs was such that it matched the color on the walls. It was difficult in some cases to separate the paint from the wallpaper color.